Welcome to our virtual Healing After Contraception Retreat!

 Make sure to register using the sign-up above to access the amazing content we have prepared for each day. After you sign up it will take some time until you can get to the content. 
Thank you for your patience!
Login to access each day's prerecorded talk/testimony at your own pace and share your personal prayer intentions. 
We're praying that this nine-day journey brings acceptance, conversion, and openness to new life as well as physical, mental, and spiritual healing! 

This retreat is FREE but please consider making a tax-deductible donation to help us cover our costs so we can share this life-changing message with more people. Click the Donate button above or send a check to:
One More Soul
1846 North Main Street
Dayton, Ohio 45405







Featured Speakers
The Healing After Contraception Retreat explores the multi-faceted problems created by the use of contraception and raises awareness of the real pain suffered by real people. Inspiring talks from medical doctors, priests, two philosophy professors, a filmmaker and his wife, a health coach, and pro-life women bring messages of healing, hope, forgiveness, conversion, and love.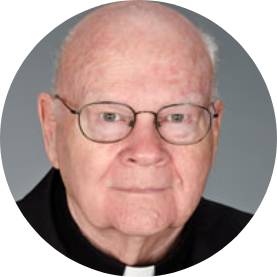 Father McCaffrey was ordained in 1958. Father holds a Doctorate in Sacred Theology from the University of St. Thomas Aquinas (Angelicum) in Rome. During his ministry he has worked in the Apostolate of Marriage Enrichment establishing successful Natural Family Planning programs on the diocesan and parish levels. Father is a priest of the Archdiocese of Oklahoma City.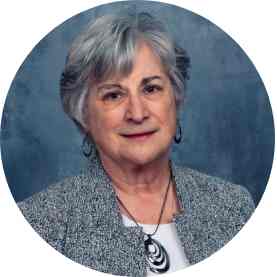 Dr. Smith recently retired from Sacred Heart Major Seminary in Detroit, MI. She is the author of Humanae Vitae: A Generation Later and A Right to Privacy. A critical collection of Dr. Smith's essays on the vocation of marriage, human sexuality, contraception, and more can be found in her book Self-Gift: Humanae Vitae and the Thought of John Paul II. Professor Smith served three terms as a consulter to the Pontifical Council on the Family and also served as a member of the Anglican Roman Catholic International Commission for 8 years. She has received three honorary doctorates and several other awards for her scholarship and service.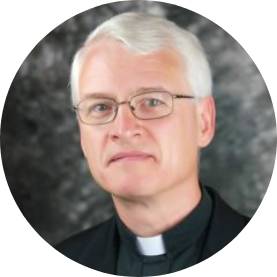 Father Angelo Anthony, C.PP.S.

Fr. Angelo earned a bachelor's degree in philosophy from Saint Joseph College and a Master of Divinity degree with a specialization in Liturgy from Catholic Theological Union in Chicago, Illinois. He was ordained a Catholic priest in 1989. Previously, he was the Pastor of the Downtown Dayton, Ohio Catholic Parishes. He is currently the Vocation Director for the Missionaries of the Precious Blood.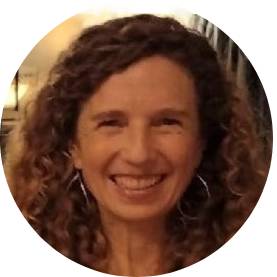 Dr. Fedoryka is an Associate Professor of Philosophy at Ave Maria University in Naples, Florida. She lectures on issues spanning from the centrality of love in the being of God, its role at the center of creation, to its meaning for marriage, family, and sexuality.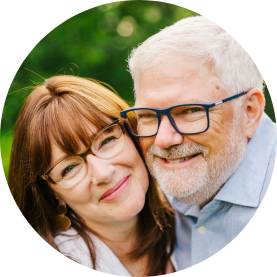 Kevin and Mary Dunn have been married for over 35 years, have 6 children and live in Hamilton Ontario. Kevin is an award-winning filmmaker, international speaker, and entertainer whose Dunn Media productions on the dignity of the human person have been seen on major international media networks and have reached thousands and thousands around the world. Kevin also produces Canada's National March for Life for EWTN through which millions have heard the pro-life message. Mary is a nurse and also deeply involved in spreading the pro-life message. Together their pro-life work has been a family affair; their children have been and continue to be involved in pro-life activities.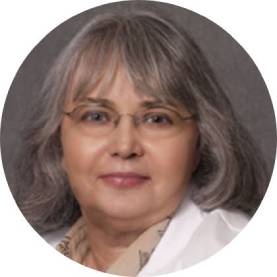 Dr. Lanfranchi is a breast cancer surgeon who practiced in New Jersey from 1984-2017. She is co-founder and president of the Breast Cancer Prevention Institute whose mission to educate lay and professional communities in the methods of risk reduction and prevention of breast cancer through research, publications and lectures.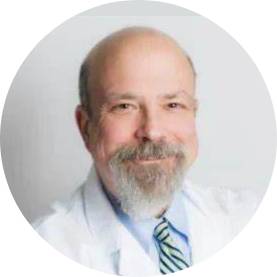 Dr. Bruchalski received his M.D. from the University of South Alabama College of Medicine in Mobile and completed a residency in obstetrics and gynecology at Eastern Virginia Medical Center and the Jones Institute for Reproductive Medicine in Norfolk, Virginia. He is the founder of Tepeyac OB-GYN, a pro-life, faith-based practice in Fairfax, Virginia and the umbrella organization Divine Mercy Health. Dr. Bruchalski had a change of heart in the middle of his residency from contraception to life-affirming women's health that he has understood as "Medicine as an Act of Mercy."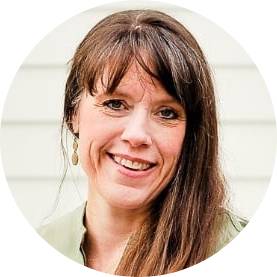 Betsy is a certified fertility educator and women's wellness practitioner. She energetically and soulfully assists women in their journey toward healing in mind, body, and soul through intentional action. She is the Founder of Integrated Catholic Woman.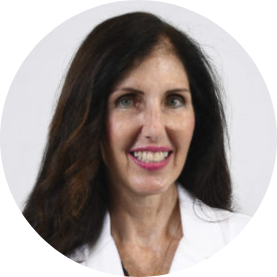 Dr. Peck earned her bachelor's degree in business administration from the University of Connecticut. She received her medical degree at University of Illinois at Urbana Champaign in Champaign and completed her Family Medicine Residency at Halifax Health. She completed a 1-year NFP Practicum from Marquette University in Milwaukee, Wisconsin in women's health in 2012. Dr. Peck has published several research papers. She is the proud wife of Benjamin Peck, MD, and mother of six wonderful children. Dr. Peck is active in the Florida Medical, Catholic Medical, and Volusia County Medical Associations.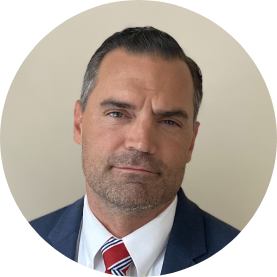 Jim Havens is convinced and convicted that Jesus and His Catholic Church are the real deal – the Treasure hidden in the field worth giving everything for (Matthew 13:44). After a truly miraculous conversion and return to the Sacramental life of the Catholic Church in 2001 at the age of 24, he has served ever since, in Catholic parishes, schools, and organizations, as well as being active in pro-life work since 2004 and Catholic media since 2008.
Currently, Jim serves as COO/Integrator for The Station of the Cross Catholic Media Network, the host of The Simple Truth radio show and podcast, and is the Co-Founder of The Men's March.


SPONSORS OF THE RETREAT
Thank you to those who have sponsored!